The NRA put out this YouTube video that was designed to start a conversation, "What if we wrote national gun policy to protect access to guns?" Billy Johnson, the commentator in this video, presents an interesting idea.

Gun control activists, of course, want no part of this conversation that Billy is trying to start so they are starting their own meme about this video.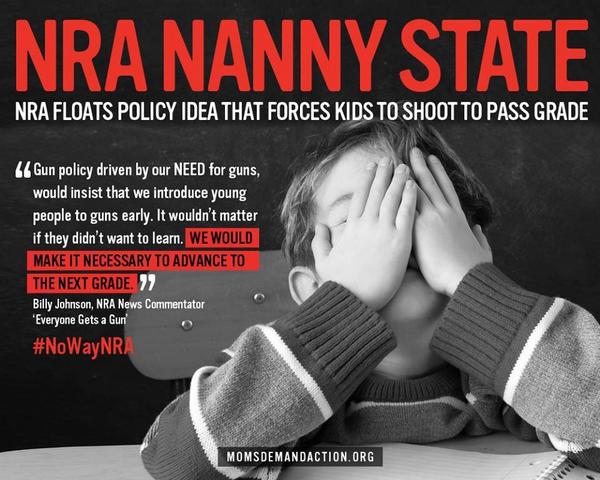 In fact, there has been a good bit of noise on Twitter stirred up by this video. I say noise because no one wants to talk about how requiring gun education in schools is one of the best ways of reducing gun violence, especially injuries and death to children caused by the accidental discharge of a firearm.
There is an estimated 300 million firearms in private hands in the U.S. Regardless of how successful gun control advocates become in restricting those numbers it will be a very long time before the exposure that kids have to firearms is reduced in any significant amount. If our goal is to reduce gun violence then education has to play part.
So, is your main interest in preventing children from being injured by guns or is your main interest fighting the NRA over removing guns from society? These are not the same thing. You can be an advocate for limiting the availability of guns in society and an advocate for gun safety education in our schools without contradicting yourself or becoming a hypocrite.